Title:
Frozen I
Rating:
PG
Running Time:
1 hour 42 minutes
Description:
When the newly crowned Queen Elsa accidentally uses her power to turn things into ice to curse her home in infinite winter, her sister Anna teams up with a mountain man, his playful reindeer, and a snowman to change the weather condition.
Unfortunately, this film does not have a trailer available to us.

Showings for
Friday, 1/15/2021 through Thursday, 1/21/2021
Friday
No Showings
Saturday
No Showings
Sunday
No Showings
Monday
No Showings
Tuesday
No Showings
Wednesday
No Showings
Thursday
No Showings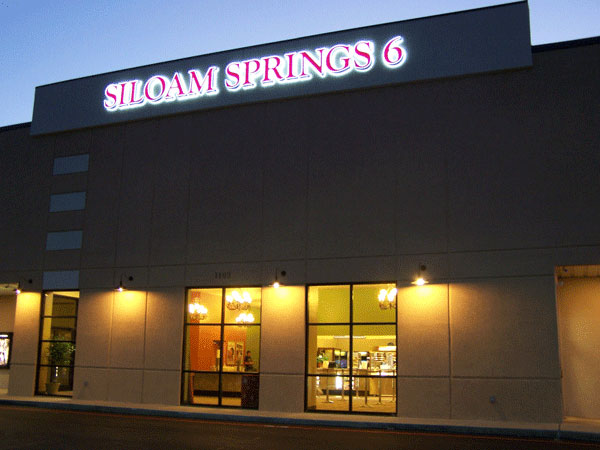 Siloam Springs 6
1102 S. Carl St.
(The above link will open a map in Google Maps)
Ticket Prices
Adults: $9.50
Children: $7.00
Seniors: $7.50
Students: $8.75
Military: $8.75 Children = Age 3-11
Seniors = Age 62 & Up

Showtimes before 5:30 P.M. have the bargain matinee price of $7.00
There is a $2.00 surcharge for all 3D films
Phone: (479) 238-8550

Box Office Opens At: 3:30pm