Title:
Guardians of the Galaxy
Rating:
PG-13
Running Time:
2 hours 5 minutes
More Information:
Click Here
Description:
Brash space adventurer Peter Quill (Chris Pratt) finds himself the quarry of relentless bounty hunters after he steals an orb coveted by Ronan, a powerful villain. To evade Ronan, Quill is forced into an uneasy truce with four disparate misfits: gun-toting Rocket Raccoon, treelike-humanoid Groot, enigmatic Gamora, and vengeance-driven Drax the Destroyer. But when he discovers the orb's true power and the cosmic threat it poses, Quill must rally his ragtag group to save the universe.
Unfortunately, this film does not have a trailer available to us.
Please click here for more movie information.
Showings for
Friday, 11/27/2020 through Thursday, 12/3/2020
Friday
No Showings
Saturday
No Showings
Sunday
No Showings
Monday
No Showings
Tuesday
No Showings
Wednesday
No Showings
Thursday
No Showings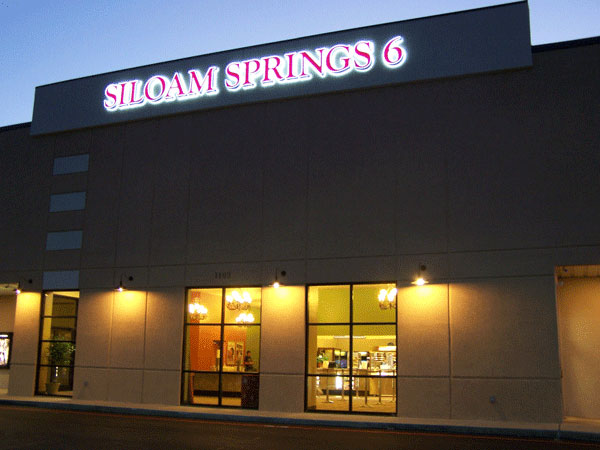 Siloam Springs 6
1102 S. Carl St.
(The above link will open a map in Google Maps)
Ticket Prices
Adults: $9.50
Children: $7.00
Seniors: $7.50
Students: $8.75
Military: $8.75 Children = Age 3-11
Seniors = Age 62 & Up

Showtimes before 5:30 P.M. have the bargain matinee price of $7.00
There is a $2.00 surcharge for all 3D films
Phone: (479) 238-8550

Box Office Opens At: 3:30pm