Title:
Hocus Pocus
Rating:
PG
Running Time:
1 hour 36 minutes
More Information:
Click Here
Description:
After moving to Salem, Mass., teenager Max Dennison (Omri Katz) explores an abandoned house with his sister Dani (Thora Birch) and their new friend, Allison (Vinessa Shaw). After dismissing a story Allison tells as superstitious, Max accidentally frees a coven of evil witches (Bette Midler, Sarah Jessica Parker, Kathy Najimy) who used to live in the house. Now, with the help of a magical cat, the kids must steal the witches' book of spells to stop them from becoming immortal.
Unfortunately, this film does not have a trailer available to us.
Please click here for more movie information.
Showings for
Friday, 10/16/2020 through Thursday, 10/22/2020
Friday
7:00 PM

Saturday
4:00 PM
7:00 PM

Sunday
4:00 PM
7:00 PM

Monday
No Showings
Tuesday
No Showings
Wednesday
No Showings
Thursday
No Showings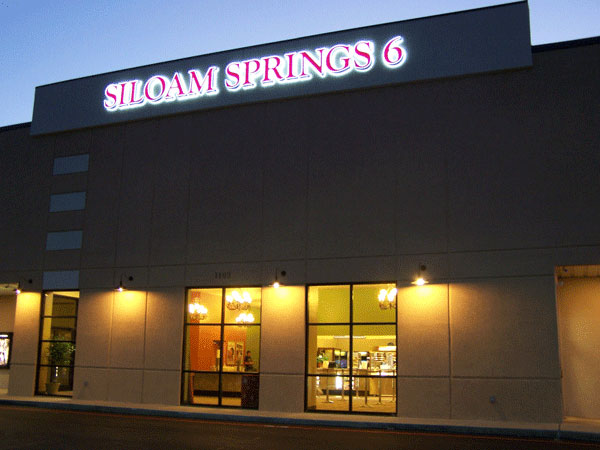 Siloam Springs 6
1102 S. Carl St.
(The above link will open a map in Google Maps)
Ticket Prices
Adults: $9.50
Children: $7.00
Seniors: $7.50
Students: $8.75
Military: $8.75 Children = Age 3-11
Seniors = Age 62 & Up

Showtimes before 5:30 P.M. have the bargain matinee price of $7.00
There is a $2.00 surcharge for all 3D films
Phone: (479) 238-8550

Box Office Opens At: 3:30pm