Title:
Trolls World Tour
Rating:
PG
Running Time:
1 hour 31 minutes
More Information:
Click Here
Description:
Queen Poppy and Branch make a surprising discovery — there are other Troll worlds beyond their own, and their distinct differences create big clashes between these various tribes. When a mysterious threat puts all of the Trolls across the land in danger, Poppy, Branch, and their band of friends must embark on an epic quest to create harmony among the feuding Trolls to unite them against certain doom.
Showings for
Friday, 5/22/2020 through Thursday, 5/28/2020
Friday
7:00 PM

Saturday
1:30 PM
7:00 PM

Sunday
1:30 PM
7:00 PM

Monday
No Showings
Tuesday
No Showings
Wednesday
No Showings
Thursday
No Showings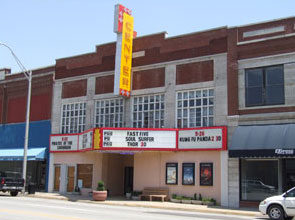 Center Theater of Vinita
124 S. Wilson St.
(The above link will open a map in Google Maps)
Ticket Prices
Adults: $8.00
Children: $7.00
Seniors: $7.50
Students: N/A
Military: 7.50 Children = Age 3-11
Seniors = Age 62 & Up

Showtimes before 5:30 P.M. have the bargain matinee price of $6.50
There is a $2.00 surcharge for all 3D films
Phone: (918) 256-2097