Title:
Smile
Rating:
R
Running Time:
1 hour 55 minutes
More Information:
Click Here
Description:
After witnessing a bizarre, traumatic incident involving a patient, Dr. Rose Cotter starts experiencing frightening occurrences that she can't explain. As an overwhelming terror begins taking over her life, Rose must confront her troubling past in order to survive and escape her horrifying new reality.
Unfortunately, this film does not have a trailer available to us.
Please click here for more movie information.
Showings for
Friday, 12/2/2022 through Thursday, 12/8/2022
Friday
6:50 PM
9:00 PM

Saturday
6:50 PM
9:00 PM

Sunday
6:50 PM

Monday
6:50 PM

Tuesday
6:50 PM

Wednesday
6:50 PM

Thursday
6:50 PM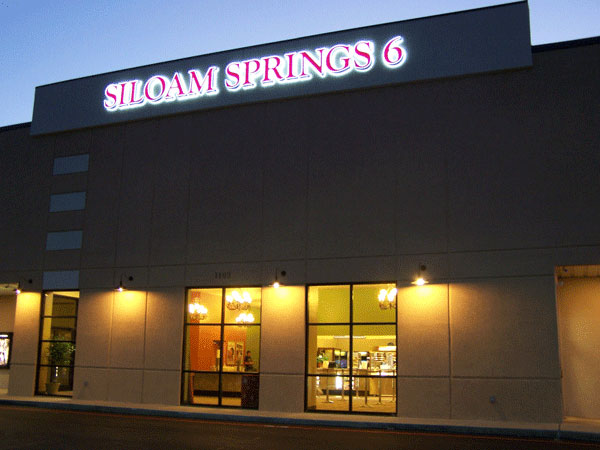 Siloam Springs 6
1102 S. Carl St.
(The above link will open a map in Google Maps)
Ticket Prices
Adults: $9.50
Children: $7.00
Seniors: $7.50
Students: $8.75
Military: $8.75

Children = Age 3-11
Seniors = Age 62 & Up

Showtimes before 5:30 P.M. have the bargain matinee price of $7.00
There is a $2.00 surcharge for all 3D films
Phone: (479) 238-8550

Box Office Opens At: 3:30pm