Title:
Because of Bethlehem with Max Lucado
Rating:

Running Time:
1 hour 45 minutes
More Information:
Click Here
* This is a Fathom Events film
Description:
Based on his bestselling book, Because of Bethlehem, Max Lucado invites audiences to experience the Christmas story from a different perspective, live from Nashville, TN. This special event will remind audiences that the spirit of Christmas is more than a pretty tree with presents piled up underneath. Join Max Lucado and experience the joy of the season with special guests and a variety of star-studded artist performances.
Unfortunately, this film does not have a trailer available to us.
Please click here for more movie information.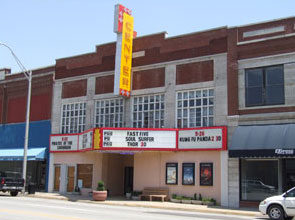 Center Theater of Vinita
124 S. Wilson St.
(The above link will open a map in Google Maps)
Ticket Prices
Adults: $8.50
Children: $7.50
Seniors: $8.00
Students: N/A
Military: $8.00

Children = Age 3-11
Seniors = Age 62 & Up

Showtimes before 5:30 P.M. have the bargain matinee price of $7.00
There is a $2.00 surcharge for 3D films
There is a $1.00 surcharge for Fathom Events films

Phone: (918) 256-2097